There are many approaches to dimming LEDs powered by switched-mode regulators. The two main categories, PWM and analog, both have advantages and disadvantages.
PWM dimming greatly reduces color changes in the LED with varying brightness levels at the expense of additional logic to create the PWM waveforms.
Analog dimming can be a more simplistic circuit, but may be inappropriate for applications that require a constant color temperature.
Analog dimming circuit for 4 LEDs
EXTERNAL PARALLEL FET PWM DIMMING APPLICATION FOR 10 LEDs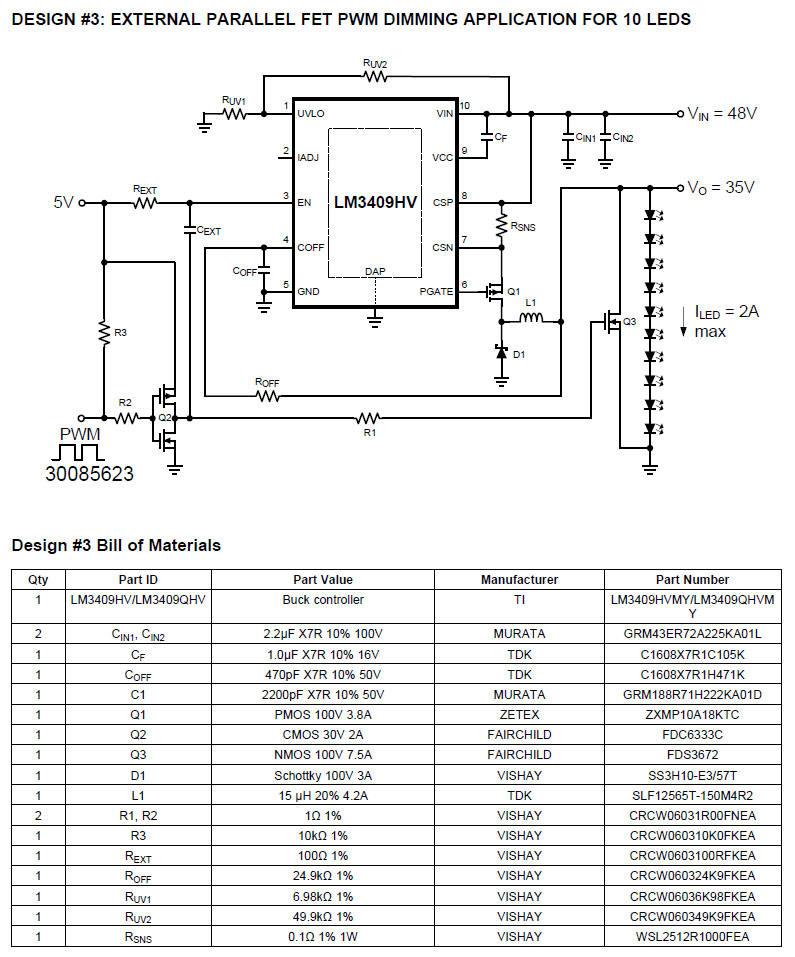 dimming circuit schematics free electronic circuits diagram wiring design plans schema DIY projects handbook guide tutorial schematico electrónico schématique diagrama esquemático projeto elektronisch schematisch schaltplan schematy circuito shema схема skematisk Schaltbild schematisk schaltung application manual how to make build